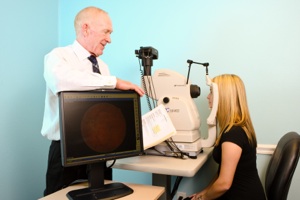 Digital Retinal Imaging
Digital retinal imaging allows for high resolution photos of the delicate structures of the eye. These images are captured and stored digitally as part of the patient record.
Documentation of retinal disease and anomalies can be vital to the treatment and management of these conditions. Digital retinal imaging can also be used as a screening technique to detect problems in an otherwise healthy eye.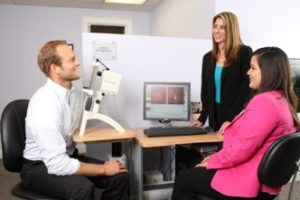 Optical Coherence Tomography
Optical Coherence Tomography (OCT) is a non-invasive diagnostic technique that uses light to render a cross sectional view of the retina. An OCT scan is similar to an MRI or CAT scan for the eyes and can allow us to image your eyes and the hidden layers in 3D. This allows us to see things in your eyes that could not be seen before. Your retina can be damaged by many common diseases like glaucoma, diabetes, and macular degeneration. Damage to your retina can lead to serious loss of sight, visual impairment and even blindness.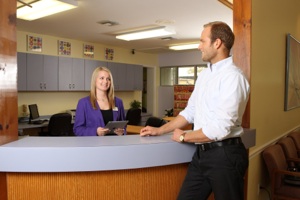 Electronic Health Records
At Central Florida Eye Center, P.A. we embrace any technology that will provide more efficient and better quality patient care. While you are in our office we will acquaint you with many "high tech" instruments. These instruments gather data that Dr. Gatson and Dr. Verkaik use to give you the most thorough eye examination possible. What may be even more impressive though is the technology that you don't see!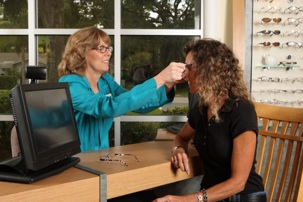 Smart Mirror Demonstrations
Have you ever had trouble deciding which frame best suits you? Or, what that frame would look like with tinted lenses? Are you unsure of which lens material and coatings would provide the clearest and most comfortable vision? Let our Smart Mirror help you. The digital camera captures images of you wearing your favorite frames and allows you to view them side by side on the screen. Then view your selection with gray tinted lenses or brown if you like.
We can take the guess work out of frame selection. The Smart Mirror will also show you exactly how thick your prescription lenses will be in different lens materials. We can calculate precisely how much thinner and lighter your lenses will be with new high index lenses.
Smart mirror can also demonstrate vision through lenses with anti-glare technology and polarized lenses.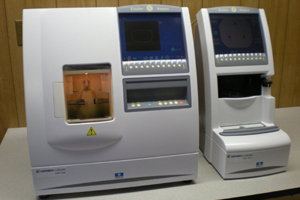 Patternless Edging Systems
Our patternless edging system allows us to make your glasses in our lab with increased efficiency and precision. The optical scanning system will scan the shape of any frame and transfer the information to the computerized lens edger. This system calculates how to center the lens in your frame for optimum optical performance. The lenses are ground down to size and polished by the edger for a more "finished" look or drilled for mounting into a rimless frame. Our lab technician will then expertly assemble the lenses into the frame to create eyewear that is a perfect fusion of science and art.