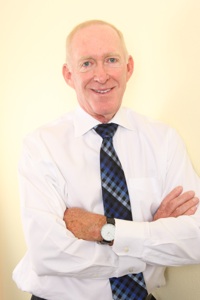 Dr. Gatson is a board certified optometric physician. He has been in private practice in Eustis since 1977. Dr. Gatson specializes in primary care optometry with an emphasis on the diagnosis and treatment of eye diseases and injuries. His professional affiliations include the American Optometric Association, the Florida Optometric Association and the Central Florida Optometric Association.
Dr. Gatson was raised in St. Louis, Missouri, completed undergraduate studies at the University of Hawaii and graduated from the Pennsylvania College of Optometry in 1975. He also served in the U.S. Air Force.
Dr. Gatson and his wife, Elaine, are the parents of three daughters and also have ten grandchildren. Favorite leisure time activities include tennis, windsurfing, sailing and traveling with his family. A veteran of numerous marathons and triathlons, he qualified for and finished the prestigious Boston Marathon in 1998. He is a licensed aircraft pilot as well as a U.S. Coast Guard captain.